Erin and Benny's wedding at Salvage One was so laid back and fun. During Erin's getting ready photos, she was asking me how I was doing, what was new with me, etc. I have incredible couples but I was sort of taken aback and realized that I had never had someone ask about me on their wedding day which is completely understandable as couples have so much going on. But that tiny gesture really speaks to who Erin is as a person. She's very open, warm, funny, and really, really kind. I've known Benny for a while now and I've always noticed his calm disposition but also his humor. These two don't take themselves too seriously and that's what's so fabulous about them. I think their cake topper kind of says it all. Erin had a dream after she met Benny that he was a Brontosaurus. (See photos below:).
Thank you Erin and Benny for having me photograph your day! Some of my favorites below.
You can view more wedding images at Salvage One by Angela Renee here.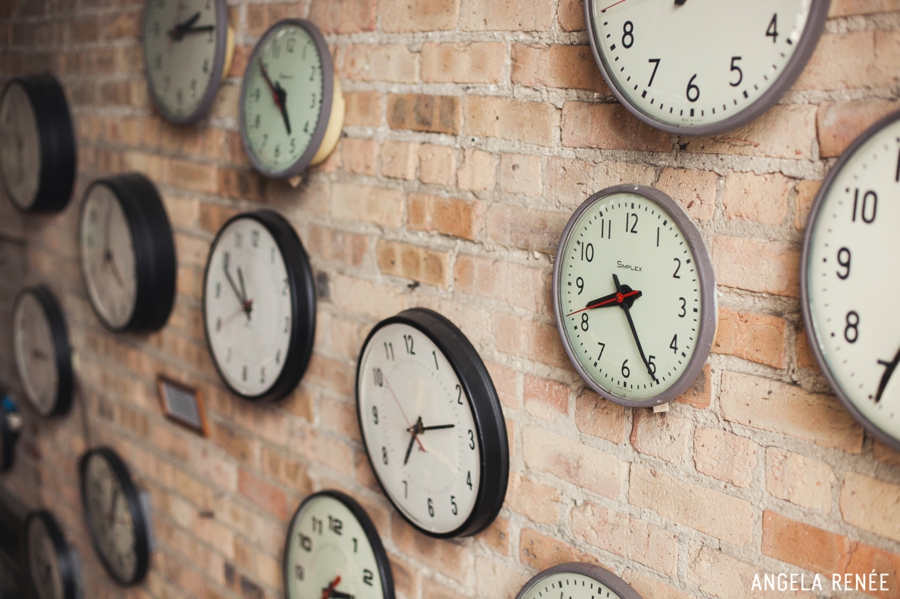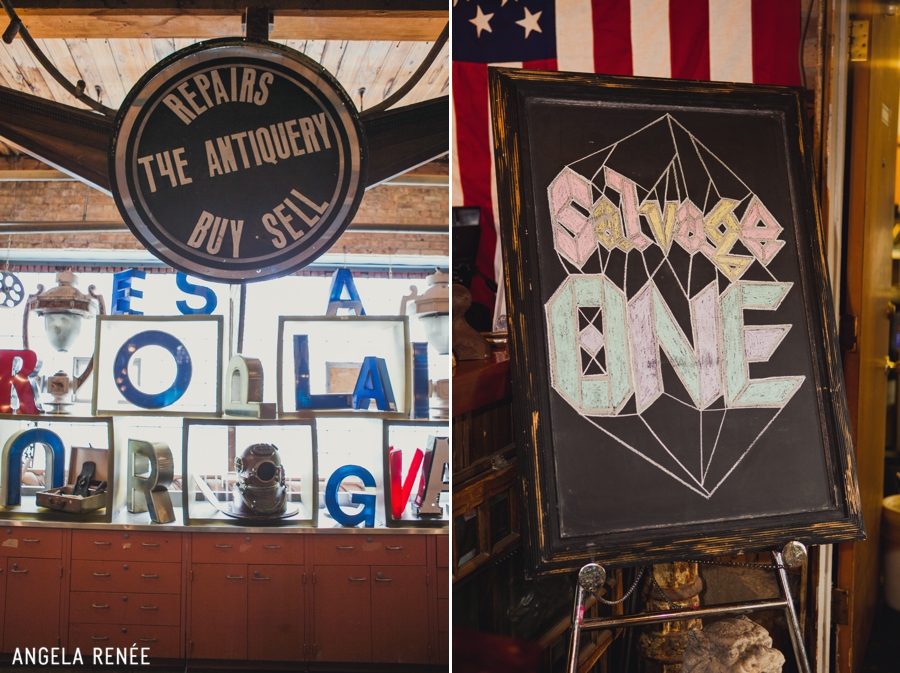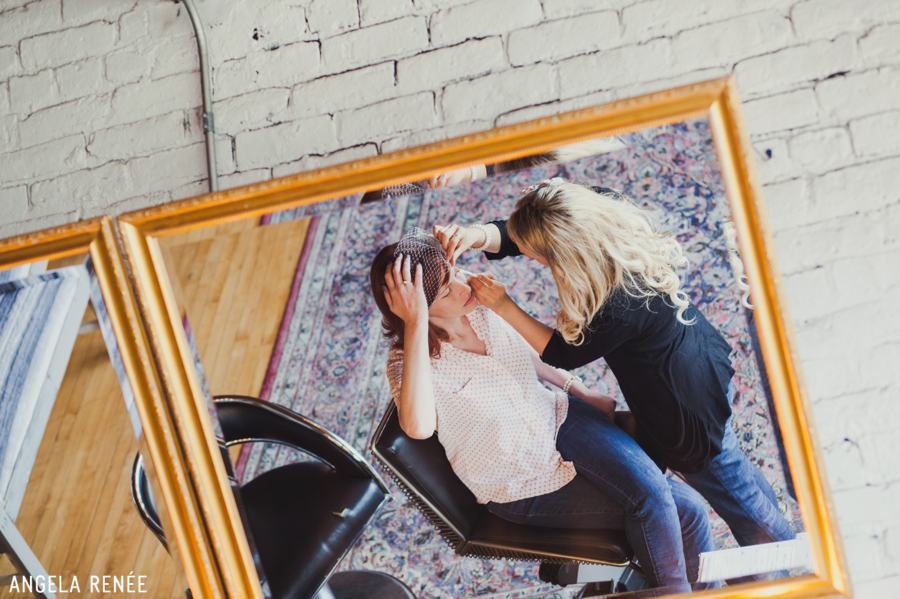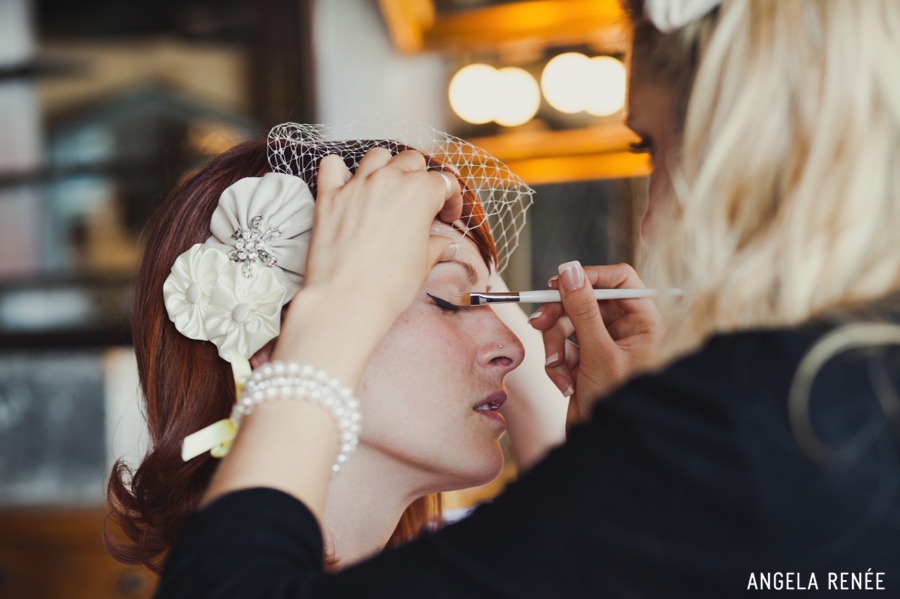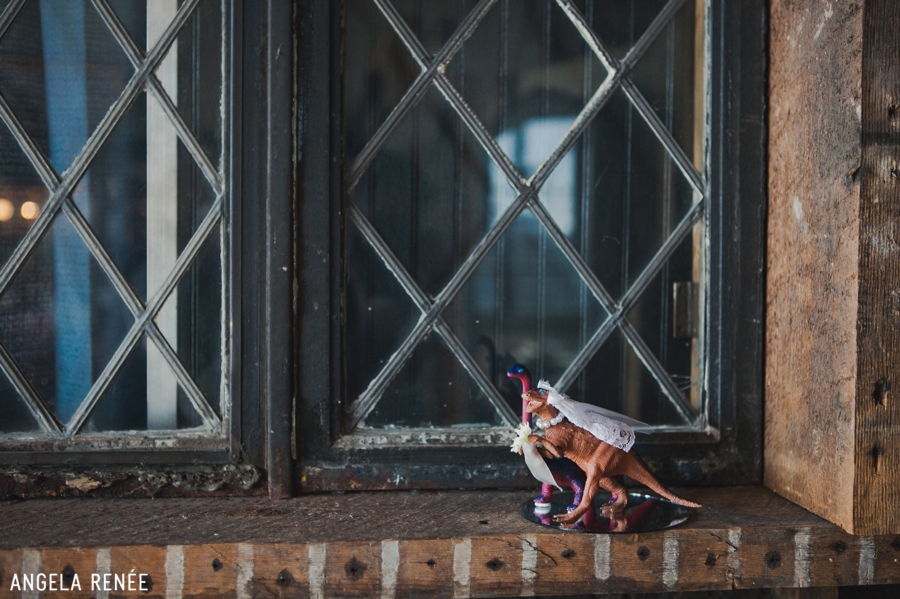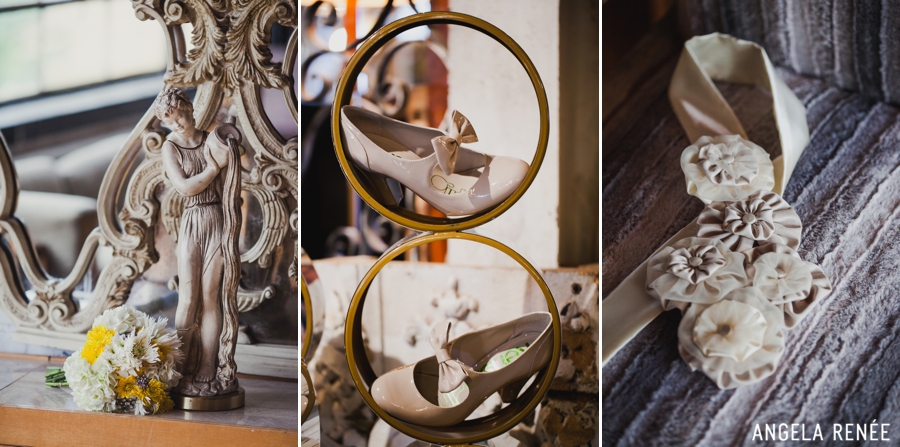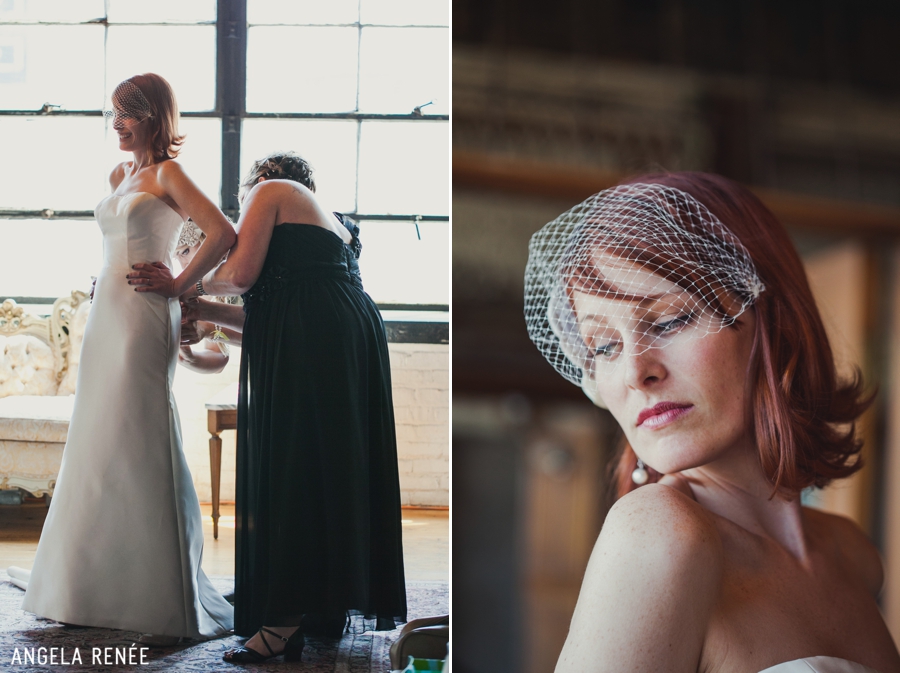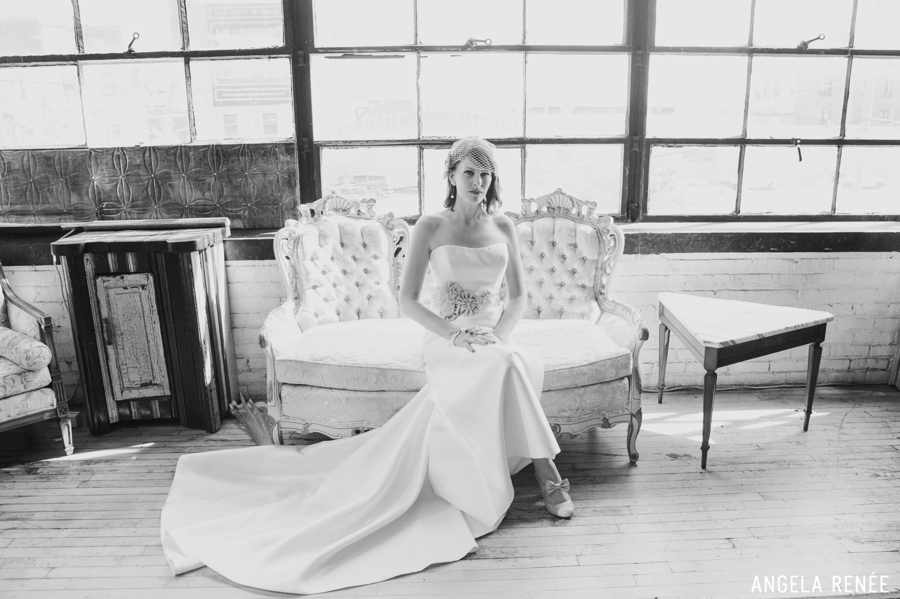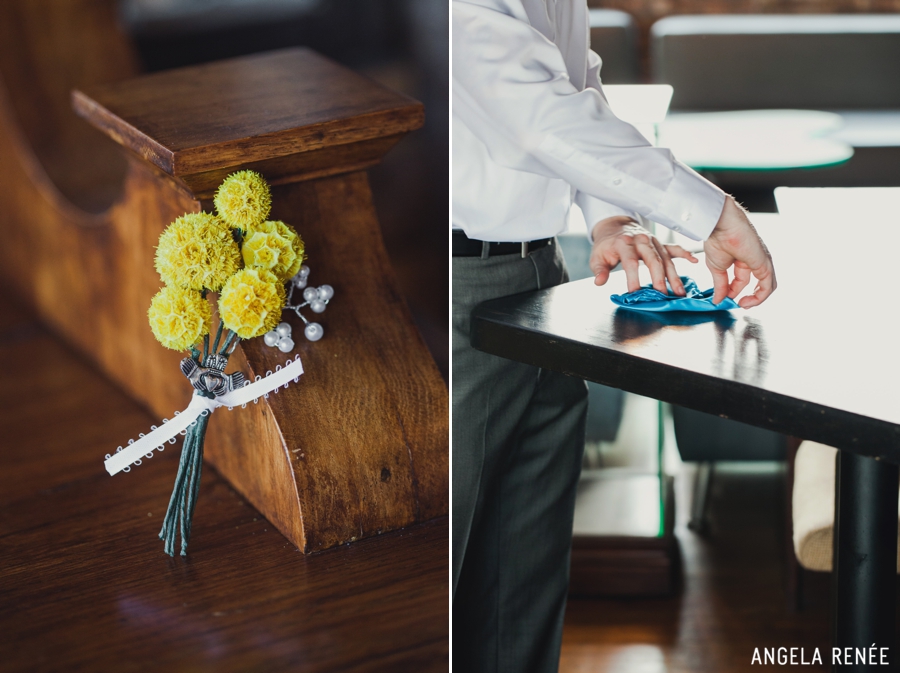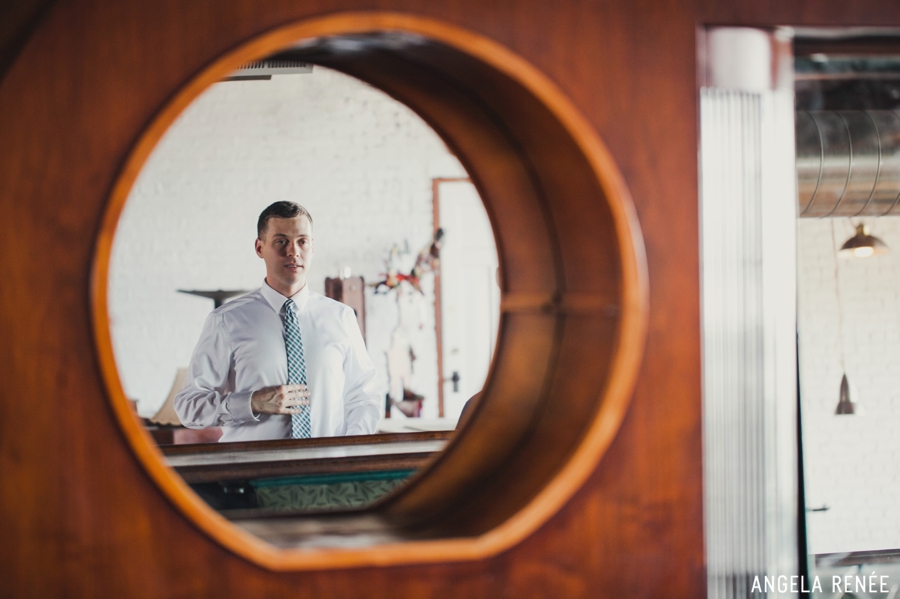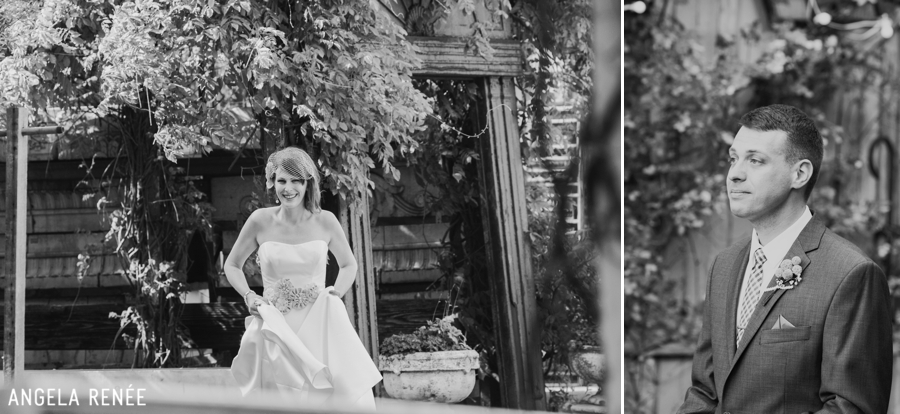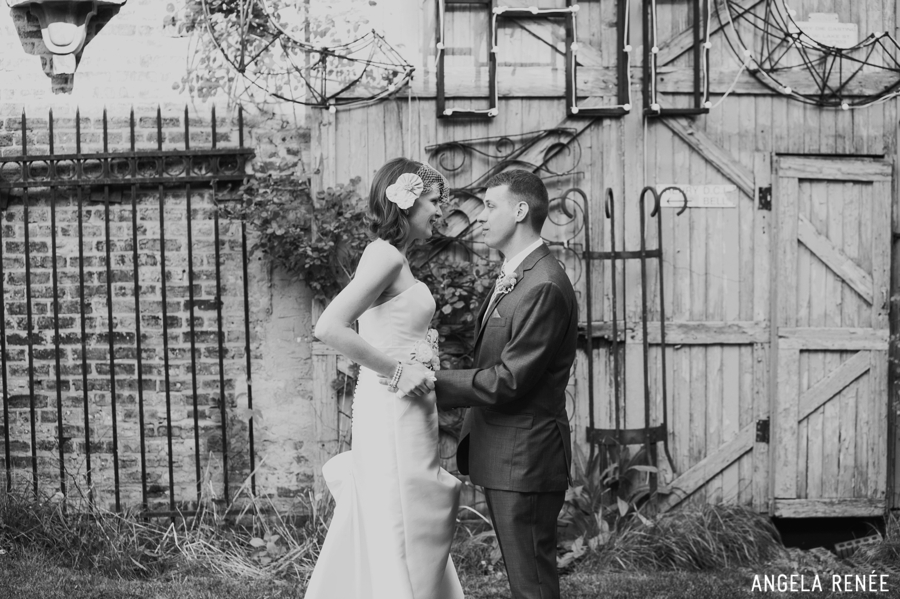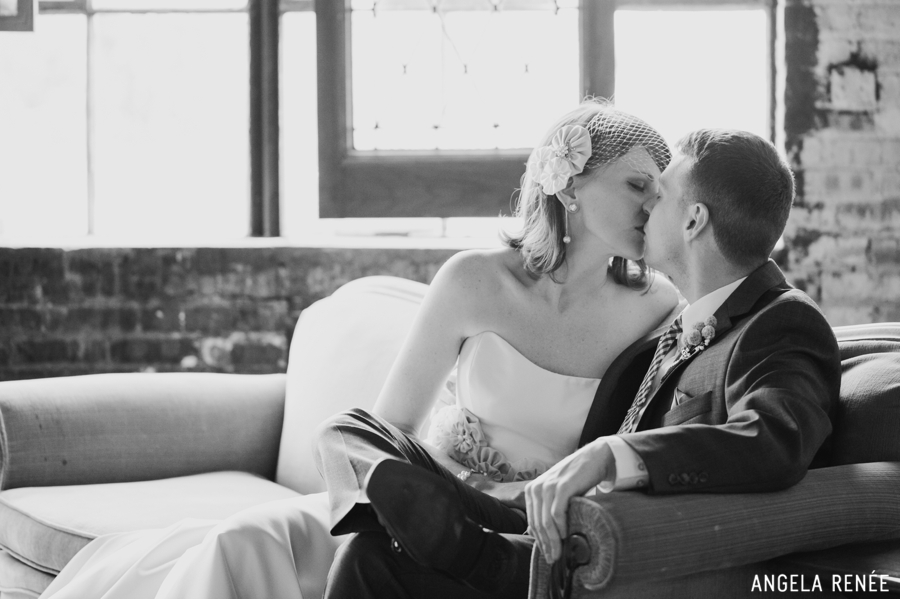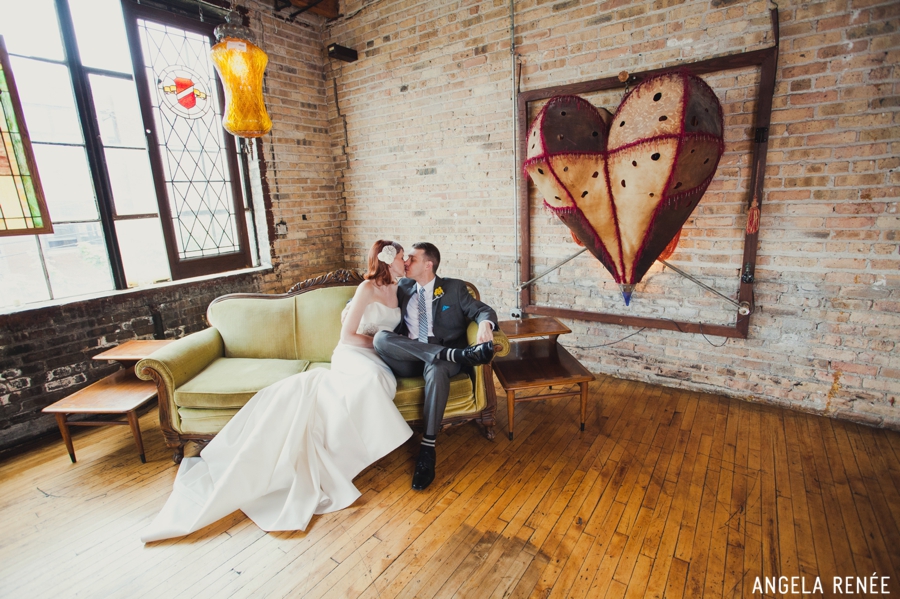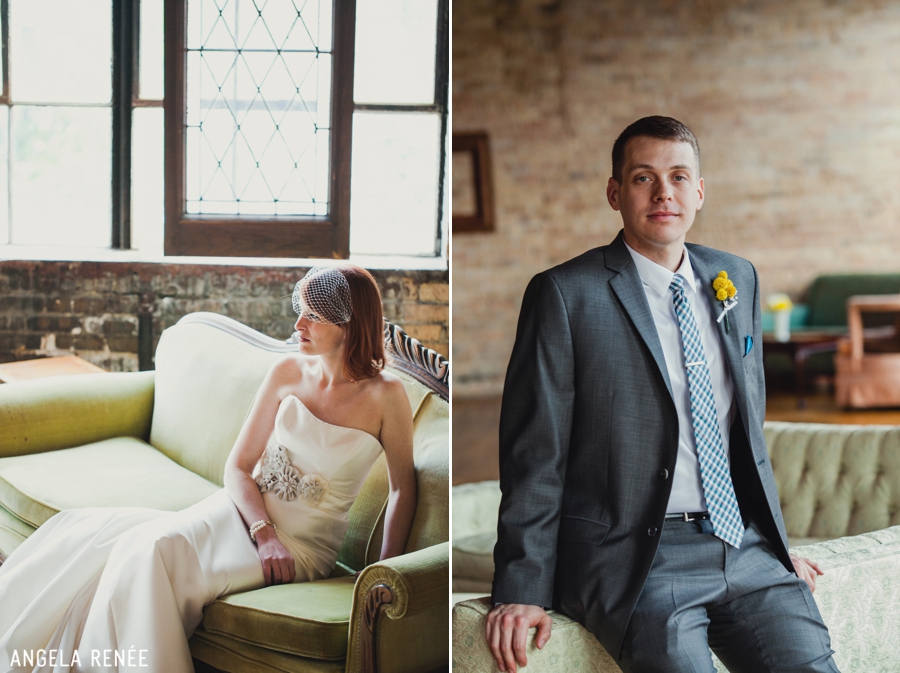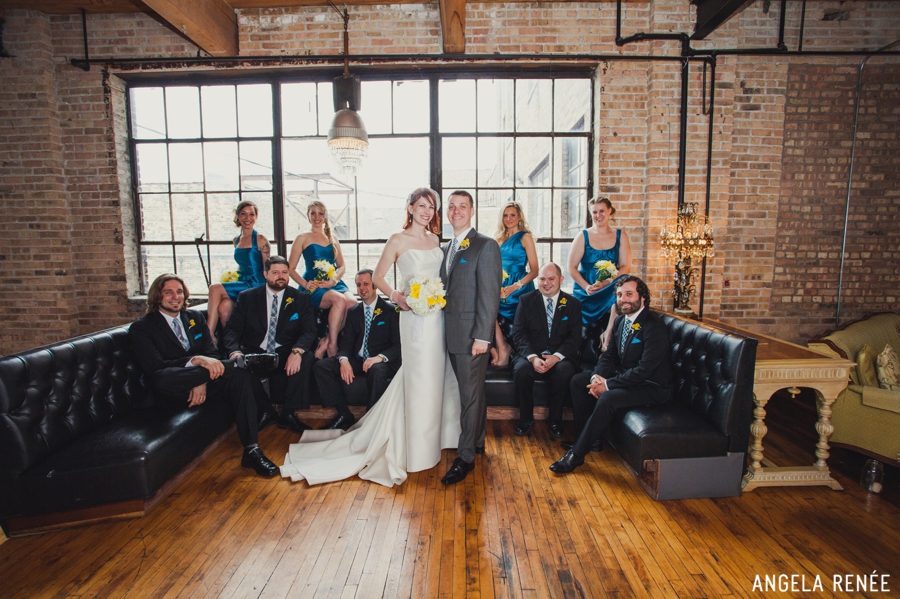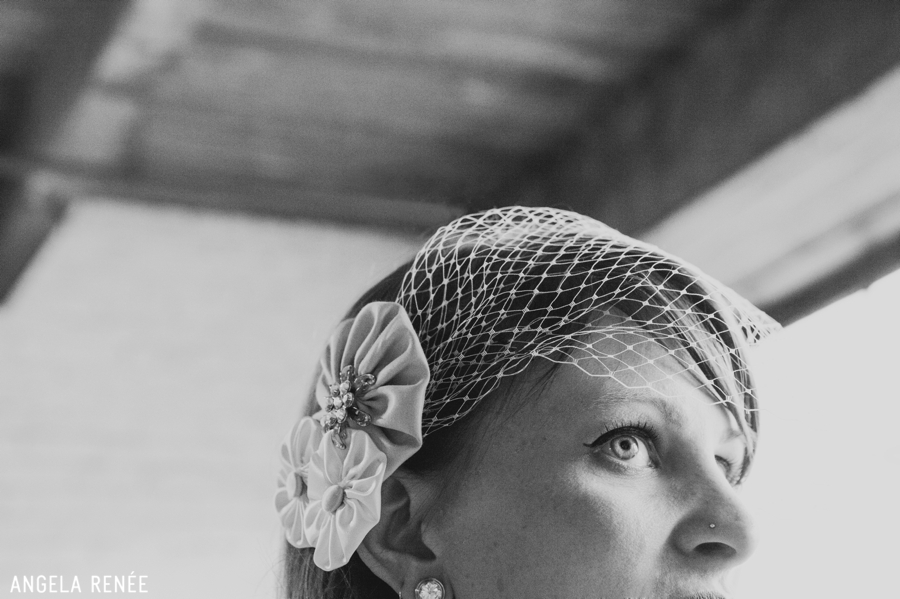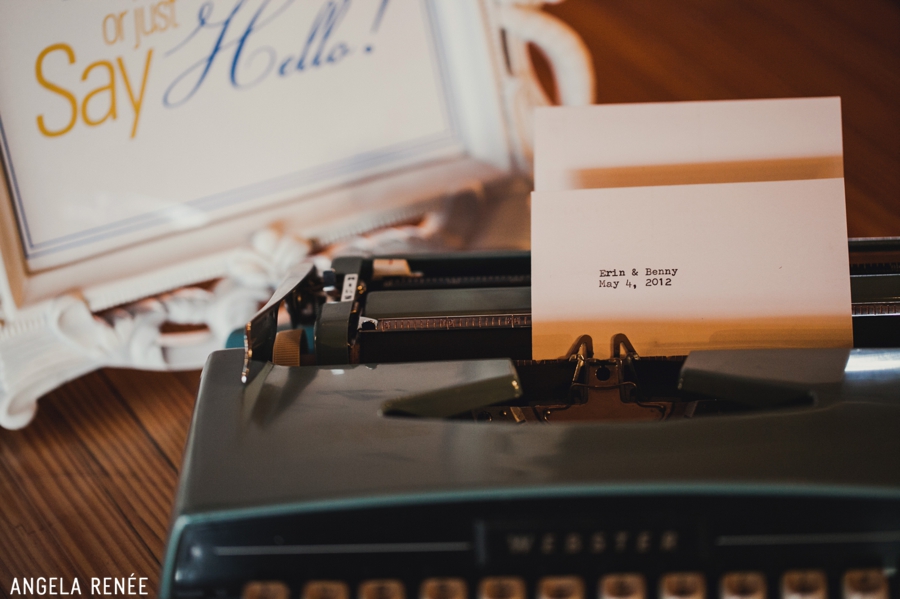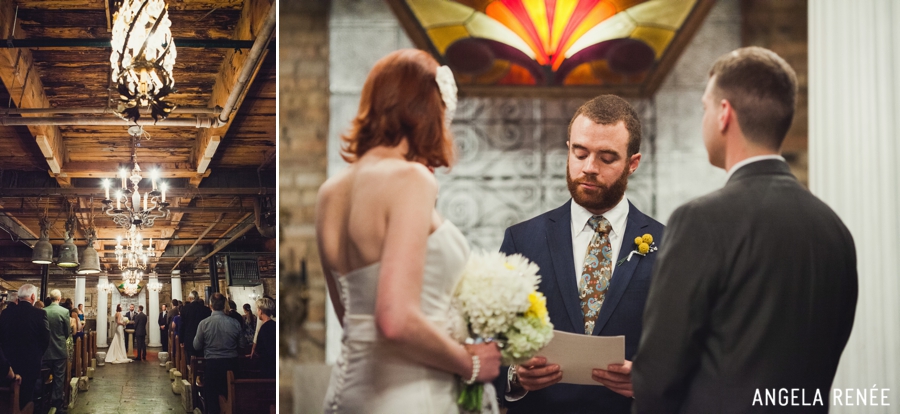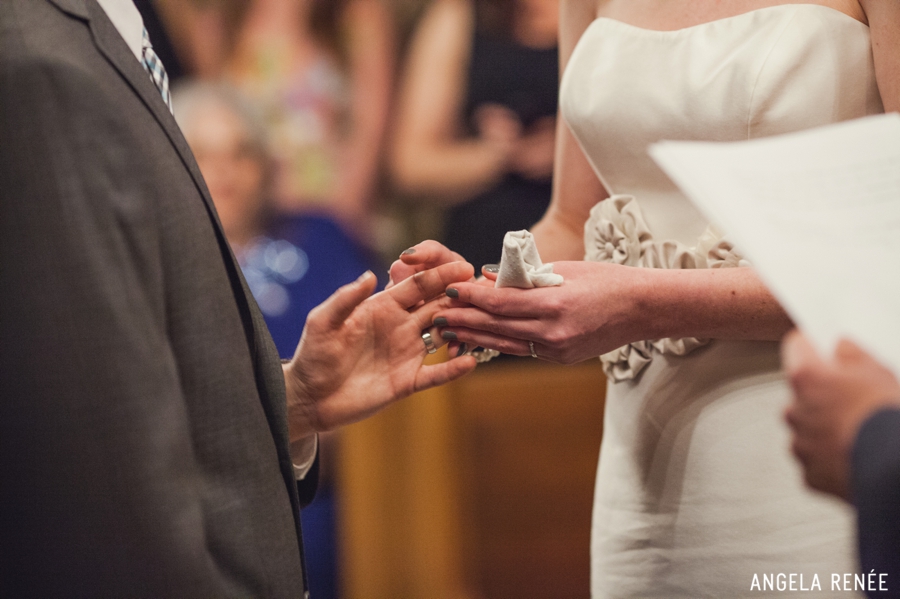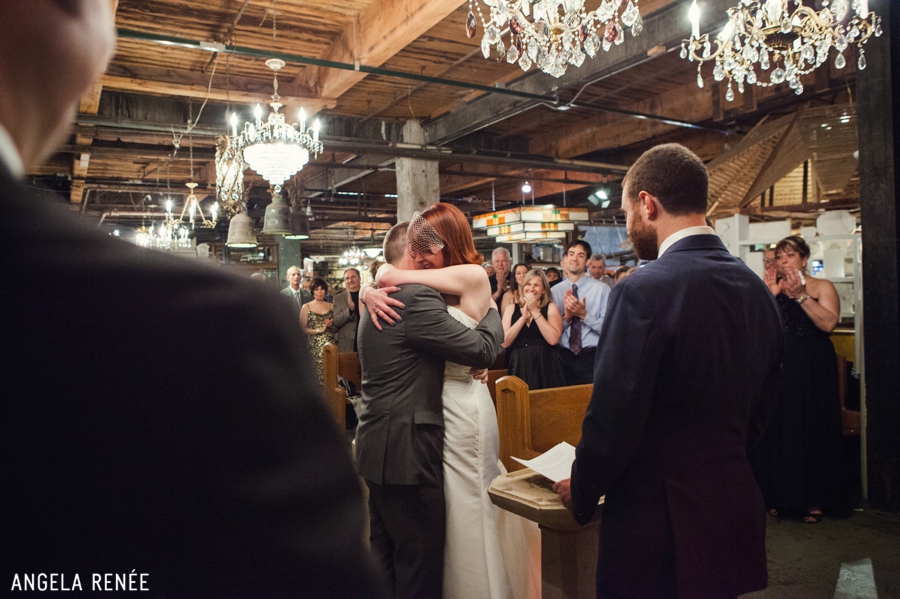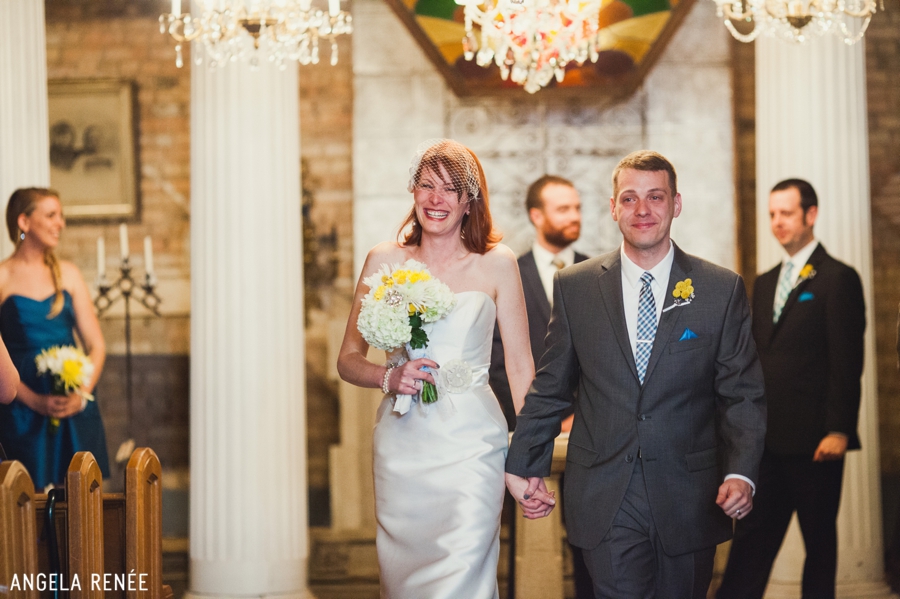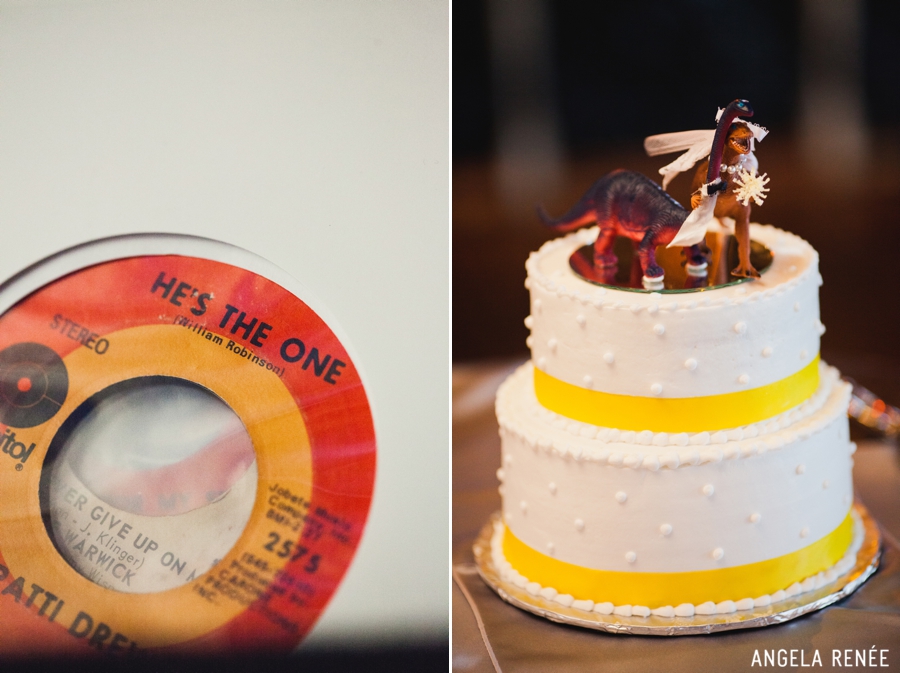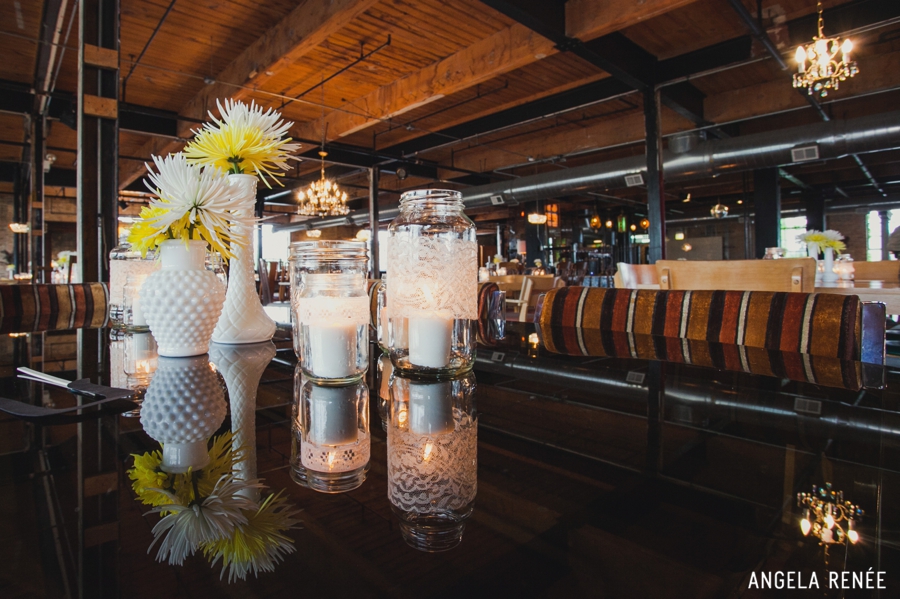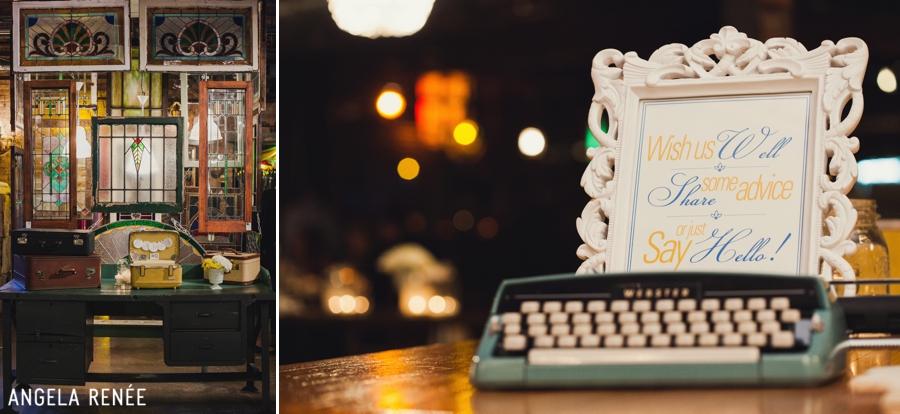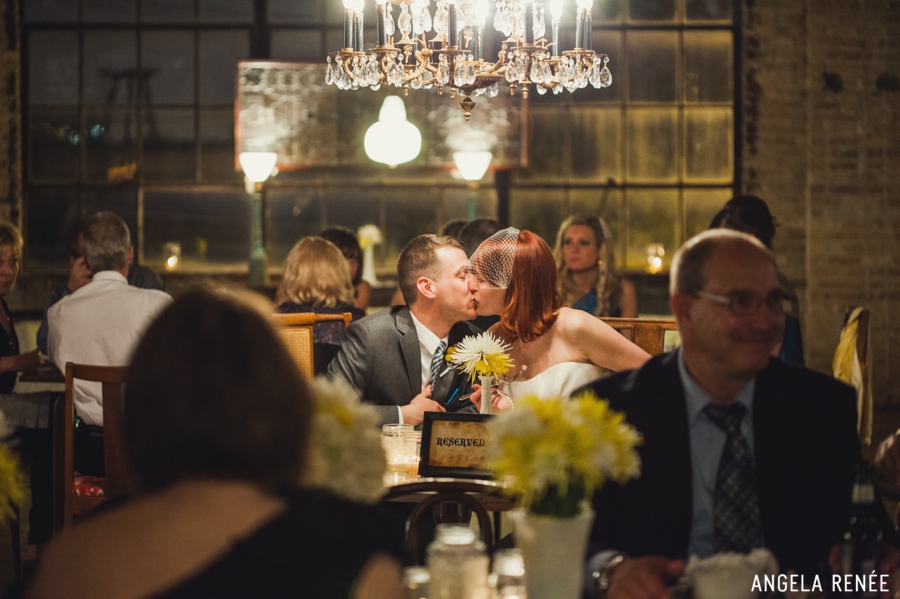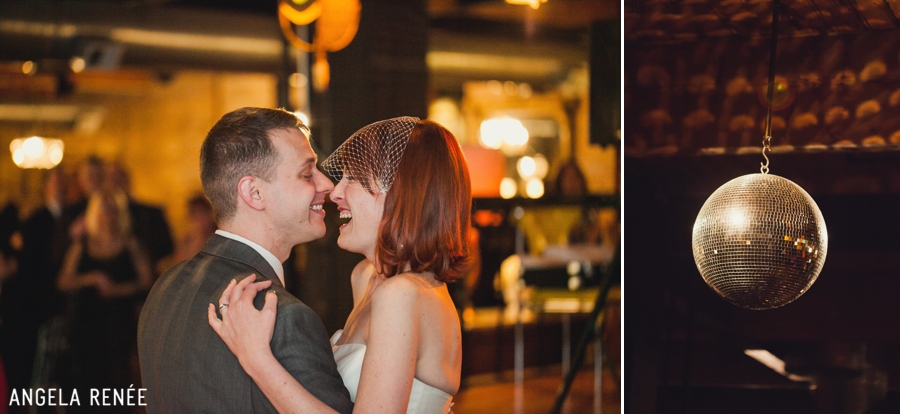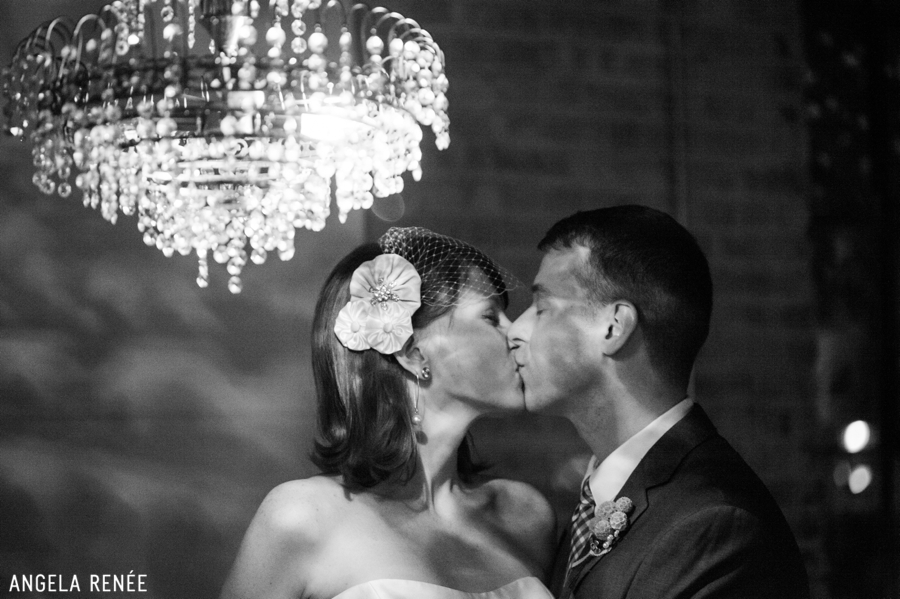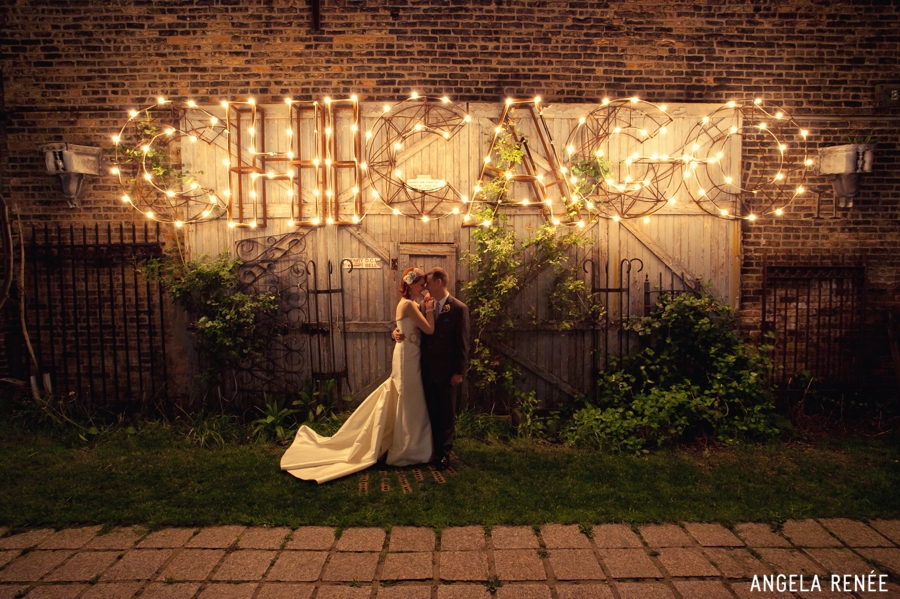 Officiant- Chris Terry
Venue- Salvage One
Catering- J+L Catering
DJ- Dave Read
Second Shooter- Denver Smith