ABOUT YOU
You are madly in love with your partner and want to have an amazing day to celebrate that with family and friends. You hope to have a photographer that cares to learn about you as a couple to capture you in the best ways. You appreciate candid photos that can be artistic, quirky, or emotional and capture the spirit of your day. You definitely want portraits that feel more "momenty" than constructed poses. You want your photos to feel like you are there again when you see them.
ABOUT ANGELA – Owner, Photographer
I moved here to go to the School of the Art Institute where I received my MFA and I've lived in this awesome city ever since. I'm a big fan of Chicago and love both living and photographing weddings here. For me, great wedding photographs capture the periphery as well as the grander moments. A guest crying from laughter during the best man's speech or a pair of heels left on the edge of the dance floor are notes that add to a larger story. I truly believe that wedding photography should be authentic documentation. Originally from Oklahoma, there are many times I miss it's red fields. Humor is my favorite trait in people and I can be won over easily with chocolate.
ABOUT BRITTANY – Associate Photographer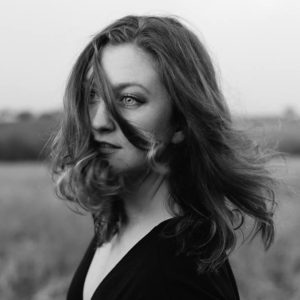 After earning a BA in studio art and minoring in Art History at Indiana University, I moved to Chicago where I began photographing weddings and families. I'm always looking for the moments that carry feeling–the images that capture the emotion of the day in a way that helps you re-live the joy, laughter, and intensity when you look back at them. As much as dramatic images show this, I really love photos with subtlety in expression that show energy between people. I'm also a fan of  bad dad jokes, I love trivia but I never know any of the answers, and I'm obsessed with podcasts.
See Brittany's portfolio HERE
You can inquire about working with Angela or Brittany at the contact link above.